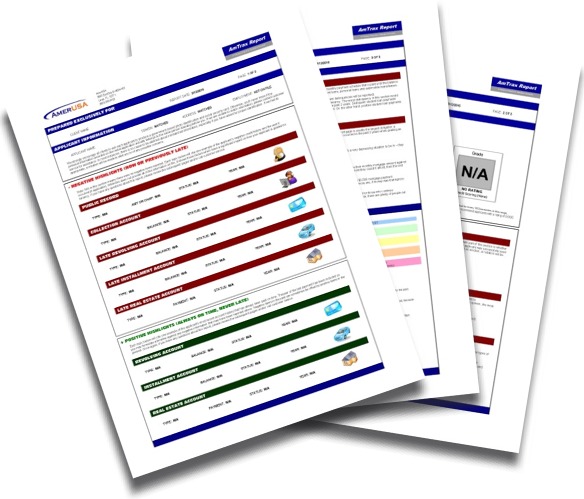 We offer a 24 hour resident screening service. It's true, you can now perform a credit check without any documentation or a site inspection to make sure that rent is paid on time. All it takes is your tenant's first and last name and his or her email address. Our online system will take over and do the rest to provide you with the tenant's full credit report from a major credit bureau plus a comprehensive criminal record check.
Renting one unit or even hundreds of units seasonally or annually? We can help!
Eviction Records, Criminal Records and Rental Forms:
As a convenience, each account offers various tools to further assist with your applicant selection process and ultimate lease execution. We now offer customizable rental applications and lease agreements.
Performing a Resident Screening
Signing up for a rent credit check account is fast, free and easy. There is not cost to register or maintain your account. Simply keep a credit card on file and it's only used when you place an order.
All users must agree to comply with the applicable provisions of the Fair Credit Reporting Act.